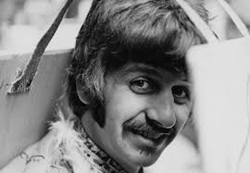 What was The Beatles' greatest asset as a band? It's hard to pick one thing, but if we had to choose it would be the way the band members' taste in music complemented that of the others.
John Lennon was a rock 'n' roller first and foremost; George Harrison was into Indian music and folk rock; Paul McCartney was the most into pop standards; and Ringo Starr loved country and western. And you could call producer George Martin the essential fifth man.
Looking back at their Beatles careers, each member of the group named a different album as their favorite. For George, Rubber Soul stood out from the pack for its quality songwriting and special moment in time. When pressed on his favorite, Paul chose Sgt. Pepper's.
John and Ringo proved harder to pin down. Though he couldn't endorse any album in its entirety, John spoke most highly of The White Album. As for Ringo, he couldn't choose an entire album, either. But he came awful close.
Source: cheatsheet.com