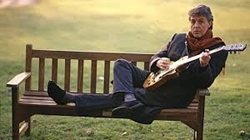 Music is Healing
Singer Paul McCartney says cancer survivors have told him that his music helped them cope during treatment.
During a cancer fight, exploring creative outlets such as music can really lift peoples' spirits.
Experts say that patients who are positive often see more successful treatment outcomes.
Iconic singer Paul McCartney, 78, knows first hand what it's like to lose someone to cancer, and now, really understands how healing music can be to some fighting the disease. The former Beatles bassist reflects on a very special moment that made him realize how much his tunes has influenced others.
McCartney is known as one of the most adored singers in the last few decades, and his dulcet tones seem to have had a lasting impact on the people who need it most. During dark times, blasting your favorite songs can really lift you up, and McCartney learned that first-hand from those who faced one of the most difficult challenges — a cancer battle.
Source: Shelby Black/survivornet.com