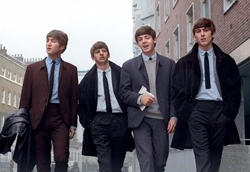 In a recent interview with Jonesy's Jukebox, former The Beatles producer Eddie Kramer has revealed a story about one the recording sessions of The Beatles song.
Here's the story:
"I was very lucky to work with The Beatles. I did 'All You Need Is Love' and 'Baby, You're a Rich Man,' which was really a lot of fun. Want a story?"
He continued:
"We actually recorded another song. My boss Keith Grant, who was the chief engineer at Olympic, one night we got a call, 'The Beatles are coming in.' We're all shaking because you know, royalty, and they're actually in doing, helping The Stones with backup vocals.
In those days, bands just used to do that, hang out. There was no competition, it was just camaraderies, but when The Beatles came in to do a session it's like, 'Okay.' So we did a song called 'Baby You're a Rich Man' – started at 7, finished at midnight, maybe a bit later than that, the whole thing. Recorded it, dubbed it, mixed it.
Source: Feyyaz Ustaer/metalheadzone.com