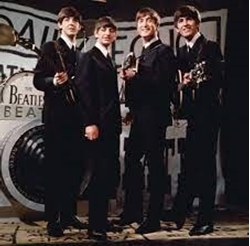 The Beatles' "She Loves You" remains one of the Fab Four's most famous songs and one of the most famous songs of the whole decade. Notably, "She Loves You" was inspired by another hit that came out around the same time. The earlier track wasn't as successful.
In the 1997 book Paul McCartney: Many Years From Now, Paul discussed the origin of "She Loves You." "We must have had a few hours before the show so we said, 'Oh, great! Let's have a ciggy and write a song!" he recalled.
"I remember for some reason thinking of Bobby Rydell; he must have had a hit that we were interested in," Paul said. "I remember thinking of him and sitting on the bed in this hotel somewhere with John in the afternoon daylight." For context, Rydell's "Forget Him" was a hit at the time.
Source: Matthew Trzcinski/cheatsheet.com