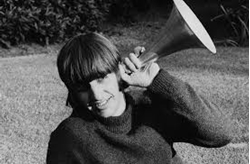 You have to look hard to find a gentler soul than Ringo Starr. The Beatles drummer has been keeping moods light and putting smiles on people's faces for some six decades in the public eye. And he doesn't seem ready to stop anytime soon.
When you read about the Fab Four's darkest days (roughly 1968-69), you can't help but marvel how Ringo mostly kept his cool as his bandmates had their regular eruptions. (During that stretch, Ringo wrote "Octopus's Garden" and crooned the impossibly sweet "Good Night.")
From the very beginning, Ringo became famous for his malapropisms and goofy asides that kept his bandmates laughing. And though the Fab Four rejected Ringo's title for Revolver (he pitched After Geometry), John Lennon did use Ringo-isms for two classic songs he wrote.
Source: cheatsheet.com