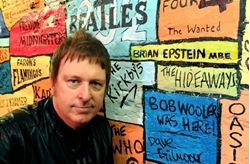 Liverpool's legendary Cavern Club is about to celebrate a landmark birthday. The Mathew Street landmark turns 60 on Monday, January 16 – and Cavern bosses are planning a year of celebrations including concerts, albums and a new book.
The original Cavern, based in the cellar of an old warehouse, was opened by jazz fan Alan Sytner on Wednesday January 16, 1957 – on the opening night the headliner was the Merseysippi Jazz Band.
Of course it's best known for its 60s incarnation as the pulsating heart of Merseybeat, and as the stage for one Liverpool band in particular. The Beatles played the Cavern 292 times between February 9, 1960 and August 3, 1963. But there's more to the history of the club, which was closed in the early 1970s and resurrected a decade later, than just the Fab Four.
Here are 25 things you might not know about the Cavern
1. The inspiration for the Cavern when it opened in 1957 was the Paris jazz club, Le Caveau De La Huchette.
2. The Cavern did not have a licensed bar until 1967.
3. Ringo Starr was the first Beatle to play the Cavern on July 31 1957 with the Eddie Clayton Skiffle Group. The Quarrymen's first date at the venue was August 7.
4. Comedian Ken Dodd was made the first honorary life member of Liverpool Cavern Club, in 1964.
By: Catherine Jones
Source: Liverpool Echo