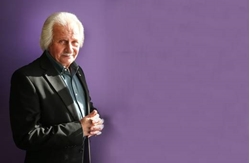 Drummer Pete Best was sacked from The Beatles on the cusp of them achieving fame, but he hasn't allowed himself to grow bitter
Losing a job you love is a challenge at any time, but losing a high-profile place in the biggest band in the world just as they were on the verge of mega-stardom has to be a particularly savage blow. This happened to Pete Best, who was sacked from The Beatles after two years in 1962. While it was devastating to the then 21-year-old man, Pete speaks without bitterness about the experience.
"The challenge in my life is proving that a catastrophe can happen to you, but if you're strong in character and determined enough, you can overcome it," he says. "I'd like to think people could use my experiences as motivation for themselves."
Source: independent.ie