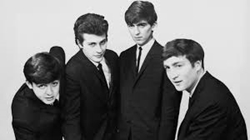 Drummer Pete Best is explaining, not for the first time, what it was like for him that late summer's day in 1962 when he was sacked suddenly from The Beatles, a beat combo from Liverpool who were about to become the biggest band the world had ever seen.
Best recalls an uncomfortable-looking band manager Brian Epstein explaining that other band members John Lennon, Paul McCartney and George Harrison didn't think his drumming was up to scratch, and that they were replacing Best – who'd been with them for two years through those formative, frenetic Hamburg gigging days – with Ringo Starr.
"We were rockers, we were little hardies, we could handle ourselves. But when I got back home and I told my mother what happened, behind the sanctuary of the front door, I cried like a baby," he recalls.
Source: irishtimes.com