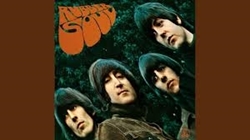 A song like this probably wouldn't fly in the era of #MeToo and #TimesUp.
Just two days after what would have been the late music legend's 79th birthday on Oct. 9, an unearthed Rolling Stone interview from 1970 has revealed John Lennon's least favorite Beatles tune.
His pick: "Run for Your Life," the final track on 1965's "Rubber Soul," is an overtly homicidal song about murdering an adulterous lover.
The domestic violence-driven track, said Lennon, had "a very vague connection" to the Elvis song "Baby Let's Play House," which also references revenge on an unfaithful girlfriend.
Of the more than 100 songs written by The Beatles' members, this one has long been a source of debate among fans, according to Metro.
In the vintage RS interview, Lennon said, "'Run for Your Life' I always hated, you know. I never liked [it] because it was a song I just knocked off."
Source: Hannah Sparks/nypost.com