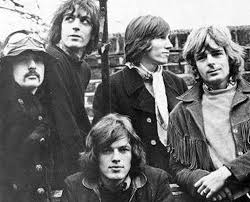 Pink Floyd's 1973 album Dark Side Of The Moon was a seminal moment in music that would go on to influence countless other artists who, like most at the time of release, were taken aback by the record's groundbreaking new sound.
The band had a pioneering attitude throughout the process of creating the record and, at one point, even asked Paul McCartney to be interviewed as part of an ambitious contribution. Pink Floyd, at the time of forming their psychedelic sonic creation, were planning to sample Macca on the record. However, despite Beatle founder obliging, they would leave his contribution off the record.
The collaboration came about after McCartney was openly a fan of Pink Floyd's work and the thriving psychedelic scene which they had played a huge part in curating in London in the late 1960s. Floyd decided to carry out a series of interviews for their record from which they would famously use sporadically on the new material and, a moment's contemplation, thought the former Beatle would be a perfect fit.
Source: FarOut