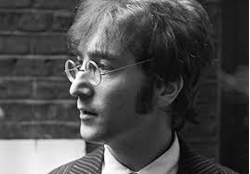 All John Lennon was saying … was give peace a chance.
The message remains valid today. The messenger, however, is gone.
Many yesterdays have passed since Monday, Dec. 8, 1980 — the night singer Lennon was shot and killed in New York City.
Members of other generations vividly remember dark days and nights in America's past, times when President John F. Kennedy, civil rights leader Martin Luther King Jr. and presidential candidate Robert F. Kennedy all were killed during the 1960s.
The Daily Gazette compiled stories about all three men, using memories submitted by readers who remembered what they were doing and where they were when the news broke.
Now we're hoping people also will contribute memories about John Lennon and how the former Beatle's death affected them. We'd like to know what you were doing when news began spreading that late Monday night. What was your reaction? What were your emotions? What are your thoughts about John Lennon?
Source: Jeff Wilkin/dailygazette.com