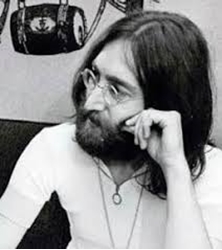 You never knew where a John Lennon lyric might take you. Even in the early, simple days of The Beatles, John could threaten a lover that he'd "let you down and leave you flat" for disappointing him.
Within a few years, John would take listeners upstream on psychedelic journeys ("Tomorrow Never Knows") or paint "like a watercolor" ("Being for the Benefit of Mr. Kite"). By the mid-'60s, John had become a master of lyric-writing.
With "I Am the Walrus" (1967) and his White Album (1968) tracks, he stretched the bounds of Beatles lyrics further. In '69, while recording music for Let It Be and Abbey Road, John took a turn back toward raw, simple lyrics.
After "Don't Let Me Down" (the B-side to "Get Back"), John went even simpler and rawer with "I Want You (She's So Heavy)." In fact, you'll only find a total of 15 different words when you check the lyrics.
Source: cheatsheet.com