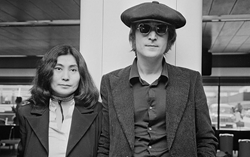 When John Lennon went solo, it was nothing the music world could take lightly. That became clear about 10 seconds into "Instant Karma," a No. 3 single he released while The Beatles were still technically a band.
John's sound was rawer, more stripped-down, and more pungent than just about everything the Fab Four released. Yet he still gave fans the chance to sing along. "Well, we all shine on," went the chorus. "Like the moon, and the stars, and the sun." People loved it.
If you were John's manager (imagine that), you'd have tried to persuade him to keep the same approach for his first solo album. After all, Paul McCartney had a No. 1 hit by playing it safe with McCartney. That album arrived just as The Beatles announced they were disbanding.
Source: cheatsheet.com