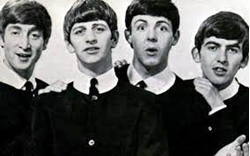 Paul McCartney explained why he wrote The Beatles' "Paperback Writer."
He said the song was partly inspired by "archetypal" paperbacks.
Paul revealed what John Lennon said as his bandmate wrote the song.
Paul McCartney said The Beatles' "Paperback Writer" was partly inspired by a newspaper and partly inspired by books. He had the idea for the song while driving to John Lennon's home. Subsequently, John said a few things while Paul was writing the song.
In the 1997 book Paul McCartney: Many Years From Now, Paul said he was driving to John's house when the concept for "Paperback Writer" came to him. "You knew, the minute you got there, cup of tea and you'd sit and write, so it was always good if you had a theme," he recalled.
Source: cheatsheet.com