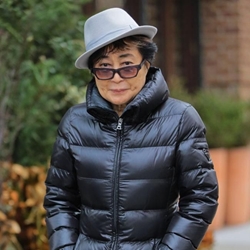 Yoko Ono considers herself part of the "young generation".
The 84-year-old artist - who is the widow of Beatles legend John Lennon - is excited about the future because she thinks people are very wise.
She said: "It excites me that the young generation is very wise. And I include myself in that."
Yoko is an avid user of social media because she finds it an effective and efficient way to communicate to many people at once.
She said: "[Twitter] communicates so quickly to so many.
"When you read 'Grapefruit' there are instructions for pieces where you can see I envisioned a life like that already."
However, she admitted she isn't thinking about audiences when working on her art.
Source: By Celebretainment