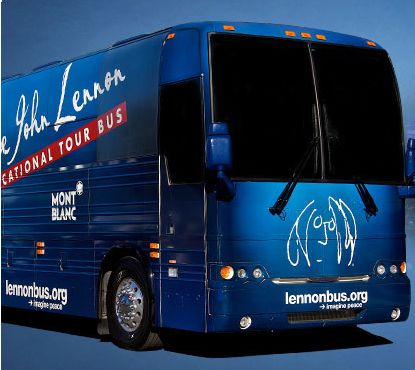 2013 marks the unveiling of a new non-profit John Lennon Educational Tour Bus, which was made possible by the generosity and support of Yoko Ono Lennon.
The bus is dedicated to providing the young people of Europe with free hands-on opportunities to produce original music, video, photo, game app and broadcast projects within the bus's mobile recording studios.
This revolutionary program is made possible by international companies such as Montblanc, Apple and Sony whose contributions of state of the art equipment and funding underscore a commitment to art, culture and education.