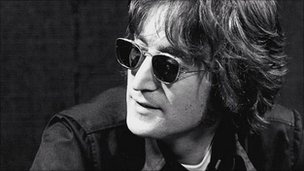 Counterculture reporter Howard Smith's 1972 interview with John Lennon & Yoko Ono can be heard in its entirety now on Amazon and iTunes.
The conversations--with John and Yoko, and many other prominent figures of the 60's and 70's such as Jim Morrison, Frank Zappa and Eric Clapton--have been sourced, dated, indexed, and digitally re-mastered by researcher and documentarian Ezra Bookstein.
At the time of the interviews, Smith hosted an overnight weekend show on album-oriented FM rock station WPLJ in New York City, and wrote a regular column for alternative weekly newspaper, The Village Voice. In their February 1972 conversation, Smith got John and Yoko to discuss the breakup of the Beatles, among many other topics.
For more on this story: Full Story
details